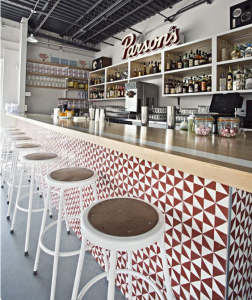 We tend to think that entering the restaurant industry is not too difficult. Yes, it has low barriers to entry. BUT, entering the industry does not guarantee success. In fact, it puts you facing more risks since new challenges keep on coming up. These challenges, however, are not impossible to face. With the right strategies and responses, you should be able to turn these challenges into opportunities.
Labor
Local and international chef shortage is beginning to bite in Australia's biggest cities. International chef shortage is especially acute in Melbourne where most restaurants will not be able to survive without 457 and working holiday visas. Adding to that, there have not been many new, young, and excited local chefs entering the industry. Perth restaurateur Scott Taylor has been criticised in saying that young Australian applicants are reluctant to go through long and tedious chef training. . Yet they strive to leapfrog and work at big, famous restaurants (or open their own restaurants!)
Competition
The restaurant industry has become everybody's business. Owing to its low barriers to entry, the industry is not selective in terms of who can enter. You don't need preliminary restaurant experience or a specific educational background.   This drastically increases the number of entrants, which makes the industry clustered and highly competitive. To make sure your restaurant stands out from the crowd, make sure you have a unique selling point that allows customers to differentiate your restaurant from others. It's time to go beyond offering unique menu and excellent customer service! You need to start thinking about an identity that creates a unique emotional connection with your customers.
Capital
A challenge that restaurant owners will always run into is capital, and the difficulty in obtaining and retaining them. The start-up capital that you need to open and run a new restaurant should not be underestimated. New restaurant owners need to take into account the cost of leasing a building, buying or leasing new kitchen equipment and the restaurant's interiors, hiring staff, as well as managing day-to-day operations. Adding to those payments, restaurants usually do not break-even until several months or even years! It means that most new restaurants do not turn a good profit until then. That is why, good financial planning is key. Make sure you are familiar with your financing options, and educate yourself with the pros and cons of choosing a particular financier. More importantly, be strategic in coping with unexpected costs and recessions!
There are more challenges facing the restaurant industry than those mentioned above. However, keep in mind that nothing comes without a challenge. It is not always going to flow smoothly, but once you get a hang of it, having and running your own restaurant might well be the best decision you have ever made!