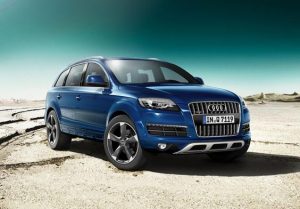 Coming into spring and summer, you will find car dealers moving into two campaigns:
1. End of Year Sales ( Mainly in the European section )
2. End of Model Sales
When it comes to new car shopping, how do you know if you're getting a good price and a good deal? In general consensus, the dealer has a magical bottom line that everyone is trying to achieve; in the consumer world this is called   "the best deal" or "Best Price". Though in the car dealer world there is no best price (this may sound ludicrous to a consumer),  but keep in mind that new car dealerships are heavily incentivised by factory targets and bonus' — meaning if they need to sell a car at a major financial loss to achieve a factory target that exceeds that cost, they will. That's why you will find that dealers vary in price depending on where they sit compared to factory targets.
So this leads us to the current specials and deals that the New Car Industry will be offering.
End Of Year Sales 
Most car manufacturers work on the Jan-Dec financial year. So this means December is the perfect time to purchase a new car, especially luxury European cars, as these manufactures put extra pressure on dealers to Pre-Register vehicles to hit their December 31sttarget.  The last thing a dealer wants to do is to have pre- reported cars in stock. Hence they will try to retail or deliver as many cars in this period to avoid having unsold counted factory cars in stock for January, as this would hinder their ability to sell fresh countable cars in the coming months.  So if you are looking to take advantage of these types of sales, you need to follow a certain guide:
1. Do your homework during November e.g. test drive, fact finding
2. Purchase Mid December
3. Be prepared to have the car paid for and registered by December 31st
4. Have an offer for the dealer. You will find that they will be more receptive to an offer that is asking for best price.
5. Research some brands that will be pushing for Volume numbers (BMW, Mercedes, Volvo, VW, Audi, Land rover)
End of year models
Along with the end of year sales, dealers will still want to move out Model Year (MY)16 and sometimes lingering MY15 Stock. This sale is referred as a runout sale. This can be a great time to take advantage of aging stock in a dealer's inventory.
You will find that dealers are highly motivated to move on these cars quickly, the reason being that factory assistance in the future will reduce significantly on these cars. So if they don't sell now, dealers will be stuck with them getting no factory assistance in the future.
Vehicle Spec updates between MY change overs can be minimal. If you want to save money and have a bit of flexibility with colour and model types, you can save $1000's on a Runout model sale
If you are after a new or used car, give us a call and we can help steer you in the right direction!
Adam Trevethan
Business Development Manager at Geared Asset Finance
Adam worked in the car industry for over 8 years, and Adam has a diverse knowledge of the industry.  At geared, Adam specialises in developing and growing new programmes for the business.is able to provide innovative solutions to all clients in the business whether that is our Vendor & Referral partners or direct clients.