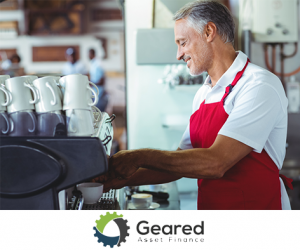 Whilst hospitality remains as a lucrative and job-creating sector, it's still facing immense regulations that may impede industry and individual business growth.
The industry is looking to grow and become more and more competitive. Especially with the anticipated corporate tax rate cut, we are expecting that incumbent players will reinvest their earnings to either open a new venue or to up their game with their existing ones. For small businesses, the decrease in their debt burden means that they will be more able to repay their loan and grow. Whilst this boosts performance, many hospitality business owners have announced bankruptcy and are claiming the industry's competitive environment to be the main reason for losing sales and profit.
In addition, whilst many perceive reduction in Sunday/public holiday pay as a triumph, they are forgetting that these workers are also customers. A cut in their wages means that they will lose a portion of their spending power. As a result they might reduce their discretionary spending, possibly cutting down spending on takeaways and eating out. Overall, this cut can potentially backfire on business.
Moving on, the government's decision to dump the 457 visa program is also potentially disastrous for the hospitality industry. While demands for cooks and chefs are predicted to grow over the next years, hospitality businesses have been relying on the 457 visa program to combat the shortage of local skilled chefs and cooks. Statistics from the federal government also shows that cooks are the biggest occupational skill in the 457 visa program, which goes to show how important people on 457 visas are to the industry. With new venues opening up and skill supplies declining, many hospitality business owners fear that they will not be able to operate efficiently as finding skilled workers will be a major challenge to tackle.