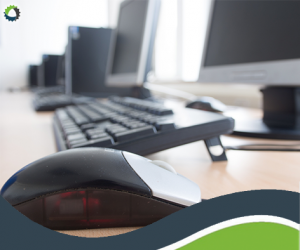 When it comes to technology, it is important that you are not letting your office fall behind. Since we know that upgrades can give you headaches, we would like to help by giving you some tips about investing in the right technology and choosing the right time to do so. We recommend that you keep the following in mind before committing to any upgrades:
Do I really need an upgrade?
First thing first, you must evaluate your current operations and the cost of maintaining your existing equipment. It is generally more expensive to take care of older machines, as they require more energy (and money!) to fix and are far less efficient than the newer ones. If you realise that your current equipment is costing you too much, it's time to upgrade.
What do I want to achieve from the upgrade?
It is important to think about the goals that will help you determine the kinds of technology that your business need. Since your employees will take part in this upgrade, include them in the decision making process by asking them what improvements would be useful.
Research, research & research!
Do some research about the new IT products available in the market and understand how they may benefit your business. Remember, you do not want to waste money on upgrades that you don't actually need!
Would the upgrade require training for my employees?
Some major upgrades may come with training for your employees, and this could be time consuming. If you decided to upgrade your IT equipment, avoid doing it during peak periods. Commonly, holiday seasons are appropriate for tech equipment upgrade.
How am I going to fund the upgrade?
Are you going to use your own capital? Or are you going to seek for other financing options? You have to be smart when deciding how you are going to fund the upgrade as this may cost your business quite a bit of money! Remember, financing helps you get the equipment now so that you can focus on growing your business.
If you are seeking to upgrade your IT Office equipment and are in need of financing help, do not hesitate to contact us. We have the options and solutions to help you obtain the IT & Office equipment that you need now at a very competitive rate.