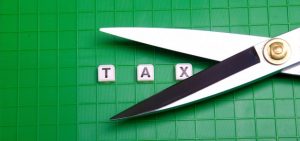 On our tax write-off page, we explained to you briefly how the write-off works and how you can benefit from it. But now that we are 3 months away from the end of financial year, we would like to remind you on how we can help.*
This limited time offer is an opportunity for small businesses with turnover of less than $2 million to immediately write-off any purchase of items $20,000 and under, made between 7.30pm on the 12th of May 2015 and June 30 2017. This allows your business to bring forward deductions that you could not have otherwise.
This deduction can be highly beneficial to your business, especially if you are planning on purchasing new equipment anyway or have a real need to upgrade your existing equipment.  We can help you get the immediate tax write-off with a Chattel Mortgage Loan Facility, and this way you do not need to have the cash in hand to purchase the equipment. Since Chattel Mortgage allows for immediate ownership, the equipment will be recorded in your business as if it is a cash purchase.
Depending on the type of business you are, here are some ideas for the equipment that you can get to qualify:
Commercial kitchen equipment such as ovens, fryers, cookers
New furniture for your café, restaurant, or small office
Purchase new or update your IT office equipment
New work vehicles (some intense promotions may come closer to EoFY)
Plant and Equipment
If you would like to take advantage of this limited time opportunity, contact us to see how we can help.
*This information is not meant to constitute taxation advice and does not take into account your individual circumstances. Please refer to your Accountant for taxation advice. Finance approval is subject to commercial lending criteria.