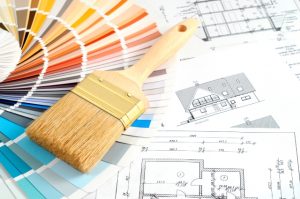 As 2016 is coming to an end, some restaurant owners may be thinking of renovating their venues to start fresh in 2017. Although renovation and remodelling can be daunting, they can potentially increase sales and traffic. Since the cost of renovating can be quite significant, we suggest you to ask yourself these four questions and build a strategy to guide you throughout the whole process.
When is the right time to renovate?
You should not wait until it looks like it's time to renovate. Instead, you must know ahead of time what work needs to be completed. That's why you should always keep an eye on the trends that might affect your business, as well as predicting them so that you can plan ahead. If you are seeking for a rule of thumb, many restaurant professionals recommend a facelift every four to seven years.
What is it that my customers want?
To do this, you must examine the demographic trends in your local area. For instance, if you notice a growing number of trendy and young customers in your area, you might want to opt for a modern/casual design. On top of that, make sure to pay close attention to your competition and ask your customers about their feedback on what would make your restaurant more appealing.
What's the impact on my cash flow?
Putting an exact price on your renovation can be quite tricky, although industry benchmark for restaurant renovation ranges from $30,000 to $100,000. Before committing to any remodelling or renovation, make sure to review your financial situation to determine the scale of the operation and to anticipate future disruption on your cash-flow.
Where can I get the proper financing?
Considering renovations can cost a pretty penny, it is important to look for outside financing to complete the project. Commonly, restaurant owners turn directly to banks for loans, which is usually a very lengthy and confusing process. Especially with banks' tight regulations and risk-averse nature, banks often reject these financing applications due to various reasons namely lack of collateral or inadequate cash flow to repay the loan.
Fortunately, there are other financing options that might actually minimise the hassle and confusion that you'll have to go through. Independent financiers like Geared Asset Finance can provide you with a competitive and personalised funding solution. Since they do not usually require bonds or deposits, you can get the equipment you need now without having to restructure your cash flow! In addition, as opposed to bank's lengthy process, these financiers can simplify your financing process and approve your application at a much quicker rate.
If you are planning to renovate your venue soon, do not forget to call us and we will show you how we can help!