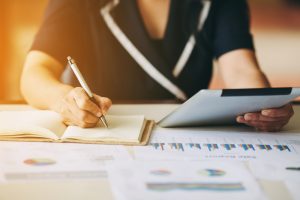 "Profit may be the queen of business, but cash is king."
We are constantly bombarded with the idea of reaping as much profit as possible to strive for survival and success. However if you cannot make a clear distinction between profit and cash, you might fall into the trap of focusing disproportionately on the profits that are only showing up on paper (but not real ones!). Your business can work through an unprofitable period with well allocated cash flow, but a highly profitable business might not last long if they do not have sufficient cash in hand.
Although having enough capital will ensure survival, without some extra injection you might miss out on some growth opportunities. With that in mind, we are here to share with you some benefits of having a bit of extra working capital for your small business.
Investing in Marketing
Money spent on marketing is not an expenditure – it is an investment. Though it might be costly in the beginning, the return of good marketing activities can and will surprise you!
Paying Suppliers For Better Terms
Being able to make upfront payments to your suppliers may improve your business relationships, and more importantly give you more bargaining power over your suppliers. This way, you will have an edge when negotiating with them and this will ease your future dealings.
Upgrading Equipment
Replacing old equipment with the latest technology will let you boost productivity, which will help you meet current and future demands!
Renovate Your Current Venue
Although renovation can be daunting, financially and in terms of effort, they can potentially increase sales and traffic. You might also appear more appealing to your existing and potential customers!
Expand Your Business
With extra cash in hand, you can consider expanding your business by either opening up a new premise or diversifying your products/services offering. This gives you an opportunity to reap more revenue in the future.
Visit our page now to make a quick application. We can get you the working capital you need in as little as one business day! We can help you grow your business and manage your cash flow with an unsecured business loan.
If you need help with working capital, call us at 1300 828 567 now!