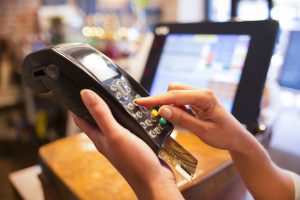 In this digital era, businesses must not overlook the importance of investing in a point of sale (POS) Systems. It will bring about significant benefits for your employees, customers, and your business operations
Eliminate Human Errors
One can be really good at maths, very meticulous, and excellent when it comes to handling cash-registers. But imagine this, after spending hours working, we will eventually get tired and errors are inevitable then! Although one mistake might not cost your business a lot of money, recurring errors could potentially cost you hundreds (or even worse, thousands!). Installing POS Systems can help remove these errors, as the system ensures that all information is entered accurately. Allowing your cashier to scan an item will be much more accurate than putting in numbers manually into the register or expecting them to recall how much each item costs.
Provides You with Sophisticated Sales Reports
POS Systems allow businesses to download sophisticated and detailed sales reports, something that a cash register does not provide. Through the system, you can analyse sales with different metrics such as item sold, promotions, time, by store (if you own more than one outlet), or by retail assistant. . You can also find out which item is your best/worst selling one, and this will help you evaluate your product mix for future planning!
Helps with Inventory Management
POS Systems also help with integrating your inventory system. They do this by updating the inventory when products are purchased, giving you a real-time inventory snapshot. As a result, you can figure out which item you should order, how much you should order, and when to order them. Lastly, the system also allows you to set-up automatic reorders when your stock is low!
Helps You Save Hours, or Even Days of Work!
It's fast and efficient. You can monitor almost every aspect of your business performance with the system — from stock levels, to sales per day, to employee performance and commission, and to your best and most valuable customers. It gives you a snapshot of every penny that comes in and out of your business. Imagine how long you would have to spend to obtain all these reports manually!
More Convenient for Customers
We've all heard the saying good service is good business. The better the service we provide, the more satisfied our customers will be. POS Systems remove the hassle for customers. They simply need to swipe or tap their card to pay — and voila! The check-out procedure will take less than 30 seconds! More importantly, the systems come in handy if your customers do not like to hold too much cash in their hands.