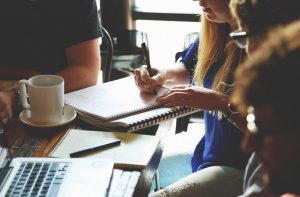 At Geared Asset Finance our goal is to make equipment finance easy, and we thought that it would be worthwhile to spare some time and outline brief, easy-to-understand explanations for the following terms.
Keep in mind that as a borrower the more informed you are, the more likely it is for you to get the best financing solution!
This is a traditional equipment finance loan that allows you to own the equipment at the time of purchase. With a Chattel Mortgage loan facility you may qualify for the immediate tax write-off because you own the equipment immediately, which means that it is recorded in your business in the same way as a cash purchase.
This is what happens when you take on a finance lease: a leasing company (lessor) will buy the equipment for and rent it to you (the lessee) for an agreed period. This allows you to obtain the equipment that you need now, and more importantly this often comes with a strong level of tax benefit. Finance lease allows you to obtain ownership of the equipment once the end residual is paid.
Although operating lease is quite similar to a finance lease, the main difference is that in an operating lease agreement, the ownership of the property remains with the lessor during and after the lease term. As an example, you pay month-to-month for the cost of your employees or electricity rather than paying the entire cost upfront at the time of hire or installation (which is the same as buying an employee or buying the electricity!) Applying the same concept to any asset/equipment – that is what you call an operating lease.
Commercial hire purchase (CHP) is a traditional form of equipment loan. This agreement allows you to hire the equipment for the period of the finance, but the title or ownership remains with the financier until you have paid the last instalment.
A credit file is a tool that credit providers can use to help them judge your financial reliability. Commonly, you will be asked to provide privacy consent so they can access any required credit files when you make an application for a credit contract or a loan.
Consumer Credit Information: This usually covers information related to credit applications that you have made for personal use. On top of that, additional information such as credit account, monthly repayment history like mortgages and credit card, as well as details of overdue debts are also listed in the report.
Commercial Credit Information: Includes details related to credit application for commercial purposes, as well as overdue commercial credit accounts.
If you are looking to purchase new equipment for your business or have any questions on the information provided above, contact us at 1300 828 567 or chat with one of our friendly consultants online