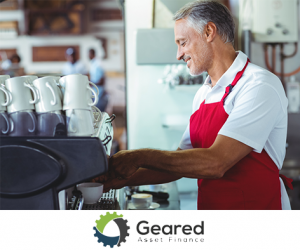 Getting into the hospitality industry may appear easy, but surviving and let alone succeeding is not. If you are thinking of opening your own hospitality business, read on and put these points in for your checklist.
Do your Research
Do not make assumptions about what the hospitality industry is like. Instead you should do your research, ask around, pay attention to what successful hospitality businesses are and are not doing, buy some books on how to start a hospitality business, or simply just go on the internet and look for some useful tips.
Plan, plan, and plan
Developing a thorough and well defined business plan is definitely a must. Do not plunge in without knowing what you expect. List down all your ideas, finesse your concept, think about which suppliers you are going to approach, get to know your brand and menu, as well as understand the money matter – from cash flow to bills and to the industry average break even point.
Know your market
Customers are at the heart of every business. Make sure you know which segment of the market you want to penetrate, and simply focus on that market. Understand them to the very core, in and out. Cater to what they want, and pose solutions to their pain points.
What's your unique value proposition?
Differentiate your business from others. Come up with a distinctive trait or offering which makes it easy for customers to recall your business. Focusing on your product is good, but don't forget that you can also differentiate yourself by having a unique business model. At the end of the day it's not only about the things that you serve, but also how you serve them.
Get potential customers interested, create buzz, and get people talking
Before you set your foot in the industry, make sure the customers are already aware about the upcoming of your business. Think of ways on how to get the public's interest and hype them up so that once your business is open, people will already be waiting at the door. Use social media, spread through words of mouth, or even come up with some creative PR tactics to get the buzz out there!
Gain some industry experience
The hospitality industry is a world of its own. While having enough capital means that you can set up the business easily, but if you do not have the right experience you might be letting yourself make your biggest and most costly mistake. If you can work for someone who's been an expert on the hospitality industry, that's great. If not, simply tag along and ask around your experienced peers or colleagues about the feel of the industry.
Get your financing right
Starting a hospitality business means you will be having a pile of bills right in front of your eyes. From leasing a space, to buying the equipment, to decorating the venue, to setting up utilities, and so the list goes. Make sure to familiarise yourself with the financing options available. Are you going to dig in to your own pocket? Or are you going to seek for external help?
Be present
Stay around your business day in and day out! Keep an eye on the day to day operation, build good relationships with your employees, and get to know your customers a bit better by chatting with them while serving them!