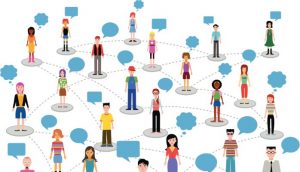 Geared Asset Finance, like many other businesses, relies on referrals from our clients, vendor partners and connections to generate business. We strive to provide our customers and vendor partners with a competitive finance rate, the right finance solution, and the best possible service. Our aim is to offer our expertise and skills to make obtaining finance an easy experience for all our customers.
Our goal is to meet our customers' expectations and in most cases exceed these expectations! By doing this we build confidence and build trusted relationships with our customers – this is an important factor in that they can refer us to people in  their contact sphere who may  require equipment and motor vehicle finance.
Our business is a great believer in referrals, and the best kind of business for us is to receive a referral from an existing client to one of their contacts because they have been happy with the way we have organised their finance, and provided them with a stress free experience.
Our company supports and is a part of many networking groups where referring business to each other is the main aim.  One of these groups is BNI (Business Network International), whom we have been involved with for more than 6 years.  The philosophy of BNI is 'Givers Gain' – if you give business to others, they will refer business to you in return.  It's a philosophy that we follow at Geared Asset Finance.
People refer to others they know, like and trust – this is an important factor in referring business. Working with referrals from our clients means that we are also accountable for what we do and the way we conduct our business.  You would not refer to someone who is not reliable or does not show the initiative to assist you with finance, would you?
We have the expertise and the experience in the industry holding solid accreditation with most of the major banks and finance companies, hence the ability to offer our clients the right finance product.
Referrals from our customers are one of the greatest compliments to our company and the lively hood our business.
Several of the connections from referrals received from our customers have become key referral partners and these connections have brought about long standing relationships with ongoing business.
We greatly appreciate and thank all our customers and vendor partners for your support throughout 2016 and for you recommending our services to others.
Written by: Caryn de Silva
Caryn has over 20 years experience in the finance industry. Caryn brings extensive skills in the area of sales origination, business development and particularly in the field of partner networking. Caryn offers the business a strong level of expertise gained within the finance industry drawing on her diverse understanding of credit, business development, and client retention.